THE HEMP INDUSTRY'S LEADING WHITE LABEL & CONTRACT MANUFACTURER
Wholesale Hemp Suppliers is more than just a manufacturer of CBD, Delta 8, and Delta 9 THC. We're your committed partner in the industry. Alongside best in class products, dedicated customer support, and advantageous bulk discounts, we offer enticingly low minimum orders of just 50 units. At direct-to-manufacturer pricing we offer impressively swift lead times of just 2 weeks! Our foundation is built on the expertise of formulation chemists from the pharmaceutical industry, working in a facility regulated by the FDA and managed by dedicated lab technicians. No matter the size of your brand, our team is poised to assist in crafting your perfect CBD, Delta 9, or Minor Cannabinoid product. Reach out to us today or continue browsing to delve deeper into our expansive capabilities.
Tour Our Factory
Maximize Savings: Bulk Loose Gummies So You Can Package As You Need!
SHELF-READY WHITE-LABEL PRODUCTS
Wholesale Hemp Suppliers specializes in shelf-ready white-label products. With our simple 4 step white-label process, you can have a product live in under 2 weeks time.
White Label Now
STEP ONE
PRODUCT CONFIGURATION
Begin by sculpting the perfect addition to your product line. Select from a diverse range of forms, potencies, cannabinoids, and flavors to match your brand's unique aesthetic and audience demands.
STEP TWO
LABEL DESIGN & CREATION
Share your logo and branding specifications with us. We will craft a complimentary, eye-catching label that aligns seamlessly with your brand's visual identity, enhancing product appeal.
STEP THREE
MANUFACTURING & PACKAGING
Leveraging our industry-leading formulations and rigorous standards, we will meticulously manufacture your desired product, guaranteeing quality that meets and exceeds expectations.
STEP FOUR
FULFILLMENT & DELIVERY
Within a two week timeframe, your custom hemp products will be produced, professionally packaged, and shipped directly to your doorstep, primed to make a lasting impression in the marketplace.
PRIVATE-LABEL CONTRACT MANUFACTURING
Partnering with Wholesale Hemp Suppliers is choosing quality and innovation. Work with us to craft a custom formulation from a variety of starting materials and active ingredients.
Create Something Big!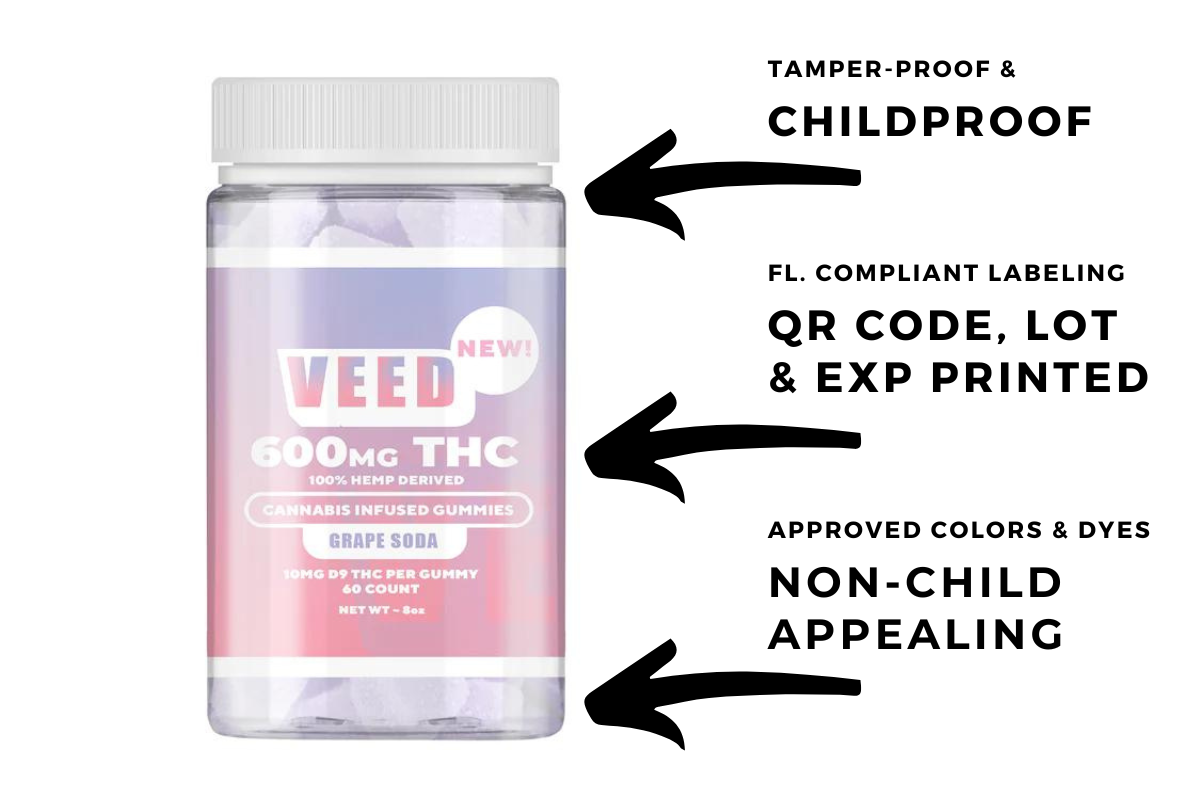 Setting The Standard For Safety & Compliance
We proudly utilize childproof and tamperproof jars, bottles and packaging, ensuring our products reach your hands as intended - fresh, pure, and secure. We adhere stringently to all local and federal guidelines, including Florida's new rigorous standards on child-appealing products. Our commitment to safety doesn't stop there. We go the extra mile by including a QR code on each label that leads to constanly updated 3rd party lab test results. Coupled with the lot number and expiration date clearly printed on each product, our transparency provides customers with the assurance they deserve.
View Lab Reports
Shop Wholesale Online - No Minimums - No Account Needed
Competitive Pricing On Leading THC, CBD & Delta 8 Brands
Shop Wholesale THC, Delta 8 and CBD Products
View all
WE LOVE WRITING ABOUT WHAT WE DO... SIGN UP FOR OUR NEWSLEETTER TO NEVER MISS AN UPDATE!
View all
JOIN CLUB WHS
STAY UP TO DATE ON OUR SALES, COMPANY EVENTS AND THOUGHT LEADERSHIP
Frequently Asked Questions
White-label refers to a business model in which a company produces a product or service, but it is sold under another company's brand. This means that the original company creates a product or service, but the branding and packaging are designed to be easily rebranded or labeled by another company that wants to sell it under their own brand. White-label products are often used by retailers, distributors, or other businesses that want to offer a product without the cost and effort of creating it themselves. In the case of Wholesale Hemp Suppliers, we offer white-label services for CBD and THC-infused products, allowing our clients to put their own branding on our high-quality products and offer them to their customers.
Yes, there are MOQs depending on the service you are looking for. Our white-label MOQ is 50 units per SKU/Flavor and our wholesale products come in cases of 25.
Wholesale refers to the practice of buying or selling goods in large quantities at lower prices, with the intention of reselling them to retailers, distributors, or end customers for a profit. Wholesale is often used as a way for businesses to obtain goods at a discounted price so that they can offer them to their own customers at a competitive price. In the case of Wholesale Hemp Suppliers, we sell VEED Labs and Rick's Hemp Oil at wholesale rates, allowing our customers to purchase high-quality CBD and THC-infused products at a discounted price so that they can offer them to their own customers for a profit. Our wholesale pricing is designed to be competitive, while still providing our customers with the highest quality products and services.
Our turnaround time on white-label orders ranges from 2-3 weeks depending on the product and configuration ordered. At the time of placing your order, you will be given an estimated timeline for completion.
We aim to ship all wholesale orders within 72HRs of receiving them.
We use UPS for all wholesale and white-label orders unless otherwise agreed upon and specified at the time the order is placed.
Any Questions?
If we still haven't answered your question, you can contact us below and we will get back to you as soon as possible.
Our Factory
6187 NW 167th Street, STE H7, Miami Lakes, FL 33014
1(800)-930-0223
info@wholesalehempsuppliers.com
***Tours are available by appointment only.